The Issue Competition Comparative Project is a comparative, international social science research project about party competition.
Theory
The theoretical foundation of the ICCP lies in issue yield theory (De Sio and Weber 2014; De Sio 2018). The aim is to analyze party competition through an issue competition perspective, i.e. by conceptualizing political parties and leaders as rational, vote-maximizing political entrepreneurs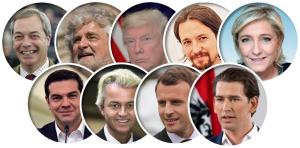 that strategically exploit available issue opportunities in a context where voters are available across ideological boundaries. This brings a new perspective for reading the recent, disruptive electoral changes that have invested many countries, allowing to understand the success of new parties, as well as providing suggestions about the strategic opportunities available to mainstream parties.

Team
Led by Lorenzo De Sio with Vincenzo Emanuele, Nicola Maggini and Aldo Paparo (and the support of Luca Carrieri, Elisabetta Mannoni and Davide Vittori) within the CISE (Italian Center for Electoral Studies) at LUISS University Rome, the ICCP has so far involved 20 scholars from 13 different European and American universities, along with additional funding and scientific partners.
Data collection
The first ICCP data collection round has covered six West European countries (Netherlands, France, United Kingdom, Germany, Austria, Italy) that held general elections in 2017-18, featuring an innovative empirical strategy. This has exploited new survey measurement tools and strategies for capturing issue opportunities (featuring articulated measurement for more than 20 issues for each country), along with the monitoring and coding of party activity on Twitter during the electoral campaign.
Public outreach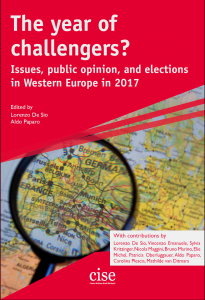 Immediately after data collection in each country, a number of short, pre-electoral analyses aimed at the general public have been published on the CISE website. These have been later collected in a 210-page, freely available e-book featuring scholars from ICCP partner institutions in five different countries.
Upon data release, summary data and reports for each party and country will be also made available through the ICCP website. Click here to subscribe to our mailing list and receive updates about future data and report releases.
Data analysis and scientific publications
The data have then been analyzed in depth by multiple country teams involving top scholars from several countries, resulting in ten scientific articles (currently under peer review) that will be collected in a special issue of West European Politics expected in 2019.
Ongoing and future activity
The project is now actively seeking partners for future data collection efforts covering national elections from 2019 on.